Intro to Knitting Workshop: Your First Hat (Late Fall)
#php astra_content_loop(); ?>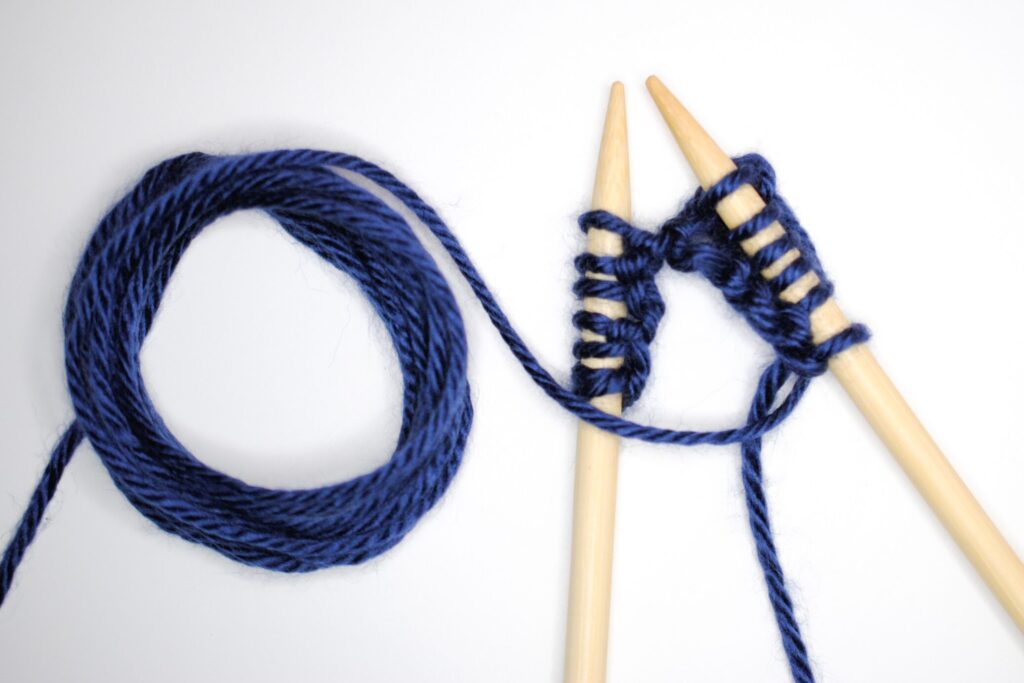 Saturday, Sunday
10:00am - 2:00pm
October 21, 2023 - October 22, 2023
Instructor: Larissa Mellor
Register for class
Join us for a weekend workshop to learn the essential knitting techniques. In this class you will learn essential knitting techniques and become a confident beanie-crafter! Students will be reading patterns, casting on, learning knit stitch & casting off. Patterns will be provided and beginners are welcome.
Required Materials:
US 9 (5.5mm) knitting needles (wood or metal)
Yarn (worsted weight, approximately 4 stitches = 1" on US 9 needles). One ball/skein should be enough, but the amount needed is dependent on multiple variables, you may—though it's not likely—need to get another ball.
Yarn Needle (metal or plastic)
Scissors
If a knitter completes their hat, an additional ball of yarn (or two) and needles can be selected for a second project. You may want to purchase a pattern or use one provided. For supplies, you can order online or shop in local stores. Two advantages to shopping in a store to highlight: you can talk to someone about what you are choosing and you can feel the yarn.
Here are some local options: Michael's, Oakland, JoAnn Fabrics, El Cerrito, Avenue Yarns, Albany, A Verb for Keeping Warm, Oakland, The Black Squirrel, Berkeley, Piedmont Yarn and Apparel, Oakland, The Recrafting Co., Alameda, ImagiKnit, SF, Firebird Yarns, SF, Atelier Yarns, SF and Marin
Website option: WEBS yarn.com
On your next road trip check out:, Dharma Trading Co., San Raphael, The Royal Bee, Pacifica, Busy Stix, Lafayette, Arena Craft Studio, Hayward
#php if ( astra_page_layout() == 'right-sidebar' ) : ?> #php get_sidebar(); ?> #php endif ?>