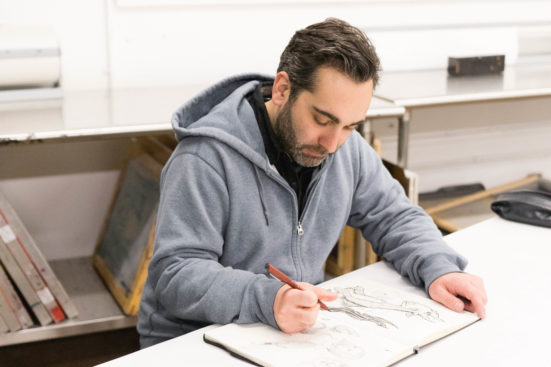 Free Art Classes with Zoom!
While the Bay Area is sheltered-in-place, our instructors are bringing art classes directly to your home! We're hosting free mini-classes via Zoom.
Please fill out this interest form and we will email you when new slots become available. We're taking a break and we'll be bringing back these classes in early June. Thank you!
Drawing with Vanessa
Thursdays at 4pm
Fridays at 10am
Join Vanessa live on Zoom and create drawings together. All you need is paper and any tool to draw with. The class will cover basic drawing principles ranging from drawing subjects around your home to drawing from memory. Hope you can join!
Art at Home with Vanessa and Jeremiah
Tuesday at 4pm
Have fun making art with what you have in your home. We'll be offering everything from homemade salt dough recipes to collage to paper clay sculpture. Whether you are stuck in your apartment alone or at home with your kids, these projects are suited for everyone. Let's think outside the box and have fun!
For Videos of previous free Zoom classes, please visit our complete course listing here.