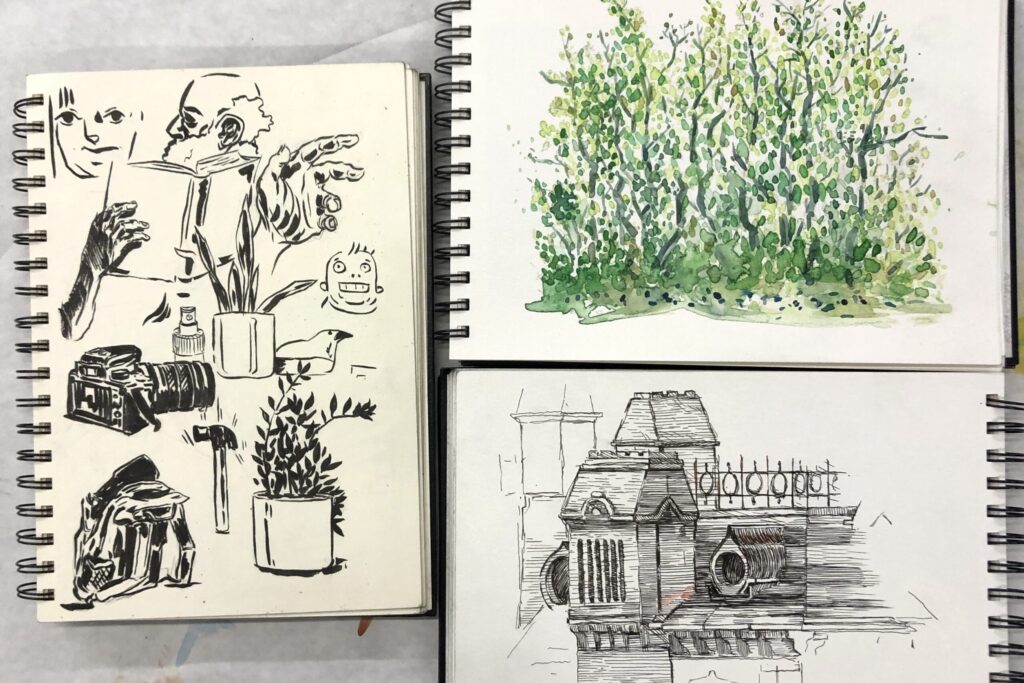 Sketch out your ideas, strengthen your personal voice, draw on location, and most importantly– express yourself freely! In this 4 week workshop you will be using traditional drawing media to capture images and emotions, all while fine tuning your drawing skills. Whether you like sketching with pen or pencil, or drawing from life or from memory, this course can offer lessons that will encourage positive creative development. No experience is necessary, all students are welcome!
Materials:
Sketchbook of any size and shape
Drawing Materials:  Micron Pens, Brush Pens, Fountain Pens, Pencils, Color Pencils, eraser, Sharpener.
Optional: India Ink with a watercolor brush size 6, Pan Set of Watercolors, Markers.
The Inkstone on 2424 Telegraph near the UC Berkeley campus will have supplies available. Please contact them directly to inquire about in-store pick-up.