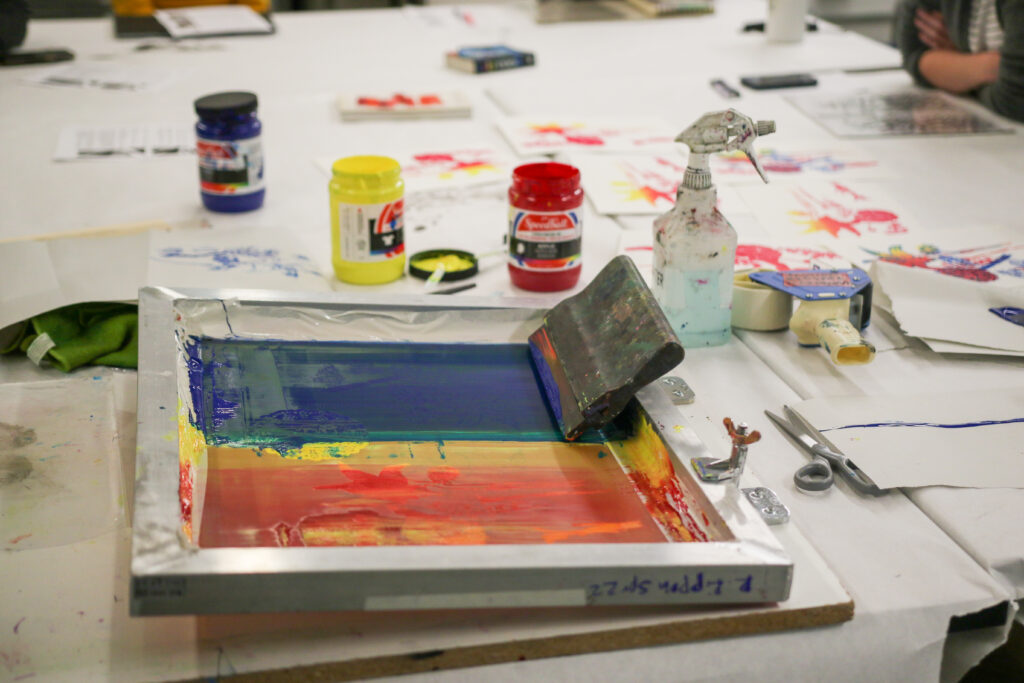 Sign up to use the Berkeley Art Studio's screen printing facility during open hours. All materials may be purchased at the Berkeley Art Studio. You can store screens and materials at the Art Studio for the duration of the session. Hours will be posted on classroom door. Late Fall hours:
Monday: 12-2pm, 4-6pm, 8-10pm
Tuesday: 12-2pm, 4-6pm,
Wednesday: 12-2pm, 4-6pm, 8-10pm
Thursday: 4-10pm
Friday: 4-10pm
Saturday: 12-5pm
Prerequisite: You must have taken a screen printing class at the Berkeley Art Studio and be able to work without assistance (no instruction).
Open Studio Hours: Advanced sign-up for specific time slots will be required. More details for how to sign up will be shared upon registration.
Studio closed 11/10 – 11/11, 11/22 – 11/26