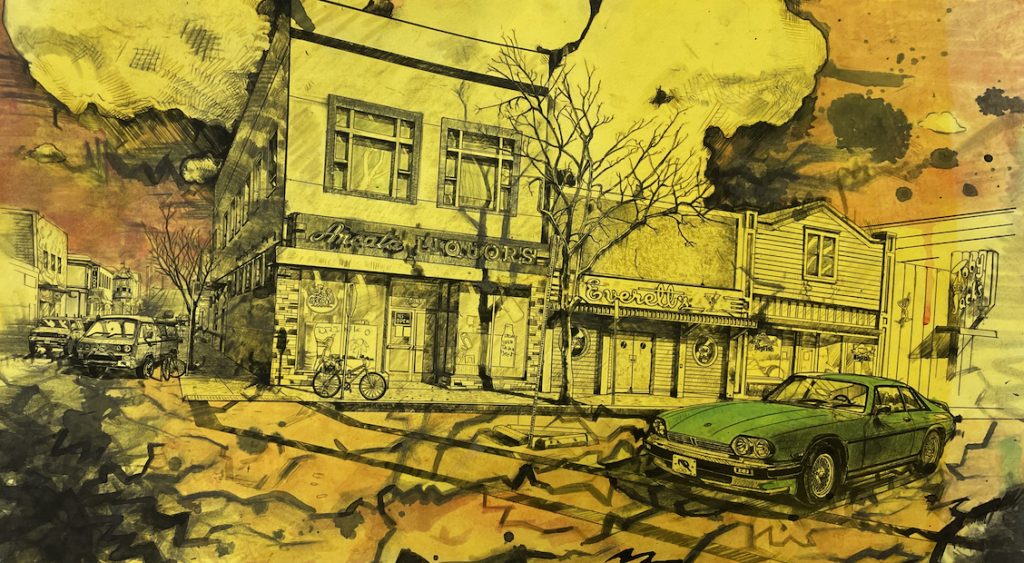 Expand your drawing practice into the world of mixed media. In this fun, engaging class you will explore various media with a high emphasis on drawing techniques. Students will play with a variety of materials such as pencils, pen, ink, and watercolors to create unique compositions. Learn atmospheric perspective, linear perspective, paper marbling color theory and have fun with collage. This class is open to all levels.
No class: 02/19/2024
Materials List:
Hot press Watercolor paper (11"x15")
Vellum or tracing Paper (11"x15")
Tombow Graphite Pencils HB – 8b
Clear Tombow Dual Brush pen
Paper Blending Stumps
Fine tip eraser (Julian recommends large and small mechanical eraser pens)
Sumi ink (4oz.) & table salt.
Mid sized brushes – detail, round, flat (the more you have the more options for you)
Sandpaper sharpening block
Artist Tape
Favorite magazines for collage and image transfers.
Optional Materials:
French Curve
Copic – Brush Pens