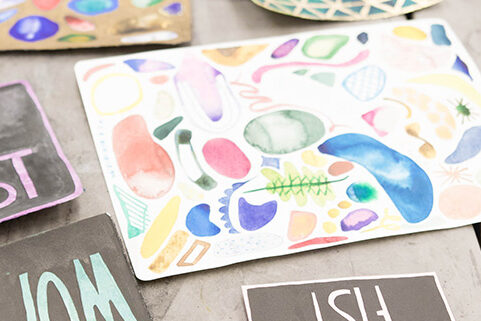 In this course we will explore the intuitive expression of watercolor painting. This workshop will offer a formal demonstration into this practice, yet encourage the unpredictable qualities watercolor painting can exhibit. If you are looking to jumpstart your creativity or explore a new technique, this workshop is for you. All levels are welcome.
No class 3/31/2023
Materials List:
Fluid, Cold Press Watercolor Paper block  9×12
10 Well Plastic palette
Kneaded eraser
2 General's Kimberly Drawing Pencil – HB
 Pencil Sharpener
Synthetic Watercolor Brush- Round 2 ,6,10 Princeton
Drawing Board 13×17
Drafting Tape 1inch width
Cotman Brand Tubes- Ultramarine Blue, Alizarin Crimson, Lemon Yellow, Paynes Grey
Jar For Water
The Inkstone on 2424 Telegraph near the UC Berkeley campus will have supplies available. Please contact them directly to inquire about in-store pick-up.