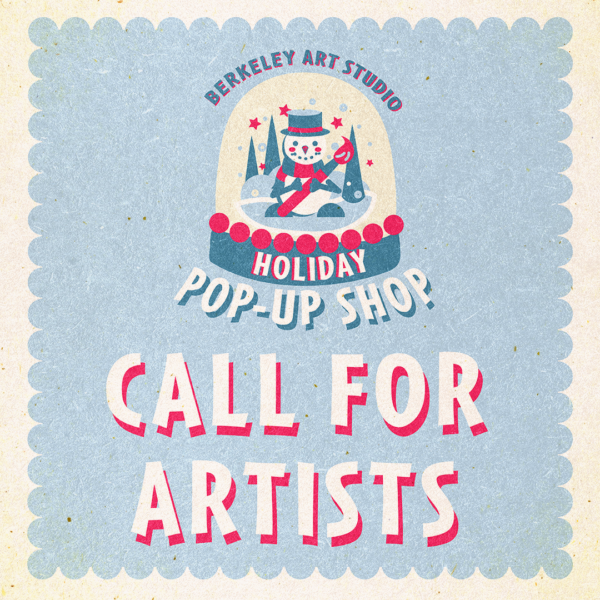 Sell your Artwork in the 2023 Holiday Pop-Up Shop!
This year the sale will be held in Stephens Lounge in the MLK Student Union on the UC Berkeley Campus. The sale will take place from Friday, December 1 through Sunday, December 10th, 2023. The store hours will be Monday through Friday, 10am-8pm and Saturdays & Sundays 10am-6pm. Please fill out this participation form below so we can begin processing your application. Deadline to return participation form is Monday, November 6 at 10pm.
There will be a 50%-50% split on the proceeds between the artist and the Art Studio. Note that the Art Studio's fees cover staffing to organize and set up the sale, staff the shop, marketing costs, as well as an approximately 10% fee that goes to the University for every dollar sold.
If you have any questions, please don't hesitate to contact the Berkeley Art Studio at artstudio@berkeley.edu.